Raoul Peter Mongilardi
raoul@omrpmproductions.com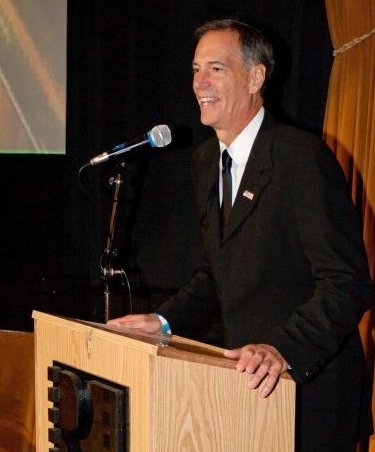 www.imdb.com
http://www.omrpmproductions.com
http://nexttothegods.com
http://www.omrpmconsultation.com
http://mia-film.com
http://www.disneyhallorgan.com
http://www.initiateproductions.com
In 1995, creative writer-producer Raoul served as Stage Manager for the Geffen Playhouse, he segued into television production with projects for Disney Imagineering, and Paramount Television and later for films, serving as Associate Producer on the Sony / White Light feature, Love.Com. aka Primal Instinct.
As Director of Operations for the Peter Rodgers Organization, an international television programming distributor, Raoul supervised 8000 hours of syndicated programming and client assets.  While working for Nicolas Cage, Raoul was inspired to write the romantic fantasy, Lovecraft, a place winner in the 2005 American Zoetrope screenwriting competition.  Raoul's Sci-Fi novel series, Next To The Gods, edited by John R. Douglas, is available on Amazon and Kindle enjoying a five-star rating and reviewed by the Huffington Post.
A prolific writer, Raoul's other screenplays include, the Sci-Fi action-adventure, Terrarosa, The Red Casket, a horror feature, a fantasy, Saint Francis and the Monster, the comedy-drama, Magic Reeds, the comedy, The Award, and the fantasy, The Demon and the Geisha.  A talented voice over artist, Raoul is at ease with drama, commercial work, a wide range of impersonations and character voices.
Raoul is CEO of OM~RPM Productions, serving as writer/producer for the documentary, The Changing Face Of Autism, distributed by National Film Network & nominated for the 2009 Voice Award.  He also produced the short film, Through Pipes Breath, available on YouTube, and directed the documentary,
The Walt Disney Concert Hall Organ, broadcast on PBS.
Launching OMRPM consultations, Raoul worked with the Fox Television series, Celebrity Duets and served as 2nd AD for the Star Trek –'New Voyages' franchise feature, World Enough and Time.  In 2007, Raoul was a co-writer of the internationally televised, World Music Awards.  In 2008, Raoul assisted producer, Ken Johnson, with the Sundance premiere of his comedy features, The Smell of Success and Stay Cool. Raoul is managing editor of The Client List, a Hollywood autobiography from PR / Agent, David Resnik.  Ever diverse, Raoul appeared in a recurring role for BRAVO as "Raoul, butler to the Stars" for their series' Million Dollar Listing and Millionaire Matchmaker.
In 2009, Raoul was honored to attend The Kennedy Center Honors gala, State Department dinner and White House reception with longtime friend Sharon Stone.  In 2010, Raoul was a guest of the Secretary of Defense Department, during a national tour, to address the needs of POW/MIA families. Currently, stu­dio writer Mongilardi is devel­op­ing the dra­matic true story, MIA, as well as other broad­cast and fea­ture projects.
Raoul is represented by Brandon Cohen of BACtalent Management Agency,  and AQUA Talent.